Dear All,
A very belated Happy New Year to you all, it has been a very busy start to 2023 with full clinics every week and lots of plans in the background, but the biggest change this year has already started…the name change.
When I started Permanent Makeup many years ago I never dreamed I would end up with a separate studio that would also grow in to Aesthetic Skincare, but the growth has been a natural progression from Permanent Makeup and therefore separating the two businesses seemed the right choice, but I still wanted to keep them very much connected.
House of Beauty has been a family business since Wendy and Nigel opened its door for the first time in 2007, so labelling the two business 'Sisters' seemed perfect and then the name change just fell in to place and now all of your correspond and contact will come from Home of Beauty.
The new website work has begun for Home of Beauty and it will have a similar look and layout to House of Beauty's to make things generic between the two. Once this is finished we will look to launch the Online Booking system, so it won't be long before you will be able to book your Medik8 Facial or Peel, Dema-blading or your Permanent Colour Boost.
There is so much to tell you in this news letter, so enjoy and I hope you get as excited as I am for what is to come
W xxx
REMAINING APPOINTMENTS UP TO MAY 2023
First of all if you are due a Colour Boost, need Derma-planing for a special occasion or are thinking of having Permanent Makeup for the first time, these are the remaining appointments up to the end of May 2023.
Please contact me now if you need an appointment as I will be launching Medik8 Facials and Peels in May, so availability will be tight until House of Beauty finds a new family member and I can do an extra day at Home of Beauty.
I will open some dates for June and July shortly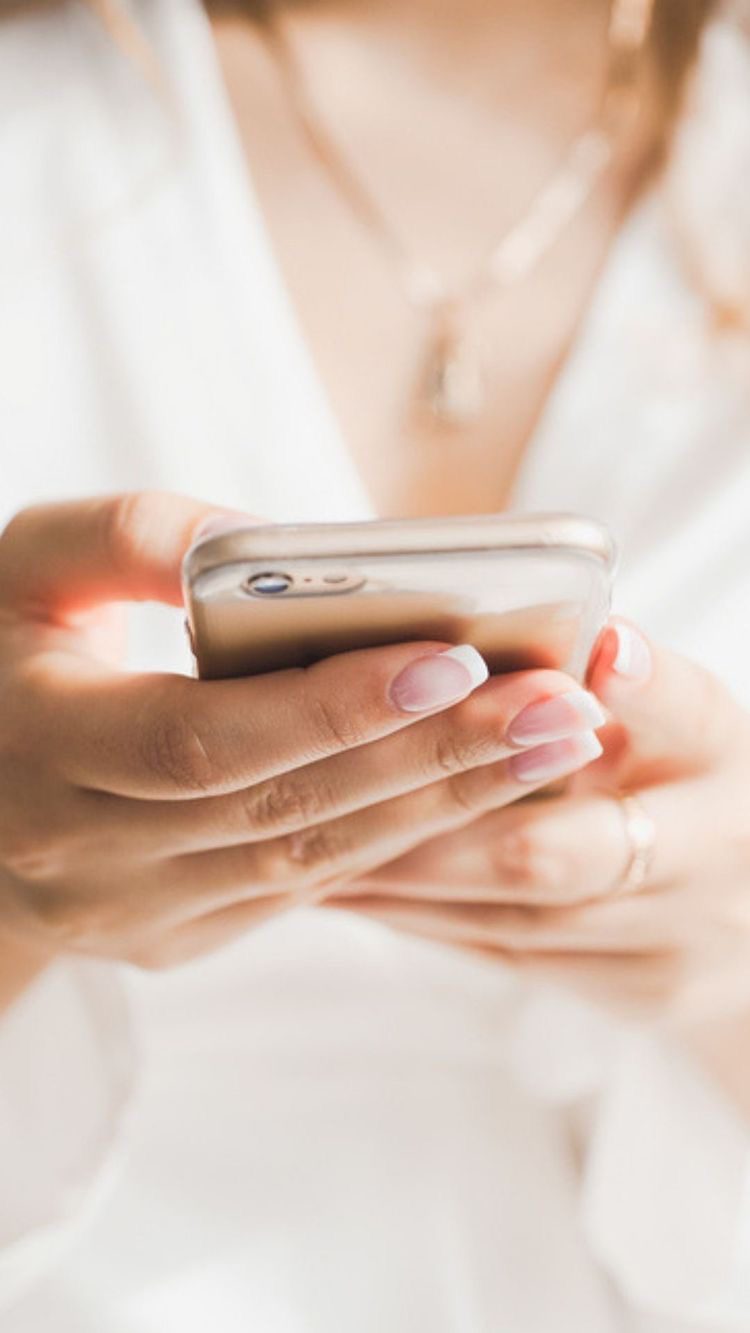 FEBRUARY:
Sunday 19th February – 3.45pm
Wednesday 22nd February – 12.45pm
MARCH:
EXTRA TIMES ADDED
Wednesday 15th March – 4pm & 6pm
APRIL:
Sunday 2nd April – 12.45pm & 3pm
Sunday 16th April – 12.15pm & 2.30pm
Wednesday 19th April – 12.45pm or 3pm
Wednesday 26th April – 10.30am or 3pm
Sunday 30th April – 3pm
MAY:
Wednesday 3rd May – 12.45pm or 3pm
Sunday 7th May – 12.15 or 2.30pm
Wednesday 24th May 10.30am or 3pm
Sunday 28th May – 12.45pm
 The addition of Medik8 to Home of Beauty is one of the most exciting things for me in 2023, it will bring fabulous Skincare products for you to try, six amazing Facials and six skin specific Peels and this month I can give you a hint of what those will be, but first a bit about Medik8 and why I have chosen them..
Medik8 is dedicated to producing high quality skincare products with the best ingredients at the right strengths, and with a proven track record. The brand has tailored lines for specific skin solutions. You may have heard of the term 'professional' products. This essentially means that the products are sold through professional outlets such as doctor's offices, skincare clinics, medical and premium spas, plus a select number of specialist websites that deal with professional brands. Medik8 is a professional brand.
Medik8's team represents over 40 years combined experience in skincare research and product formulation.
Their Values
PROVEN RESULTS
ENHANCED STABILITY & POTENCY
100% PARABEN FREE
FORMULATION COMPATIBLE WITH YOUR SKIN
PROFESSIONAL STRENGTH
FRESHNESS SMALL BATCH PRODUCTION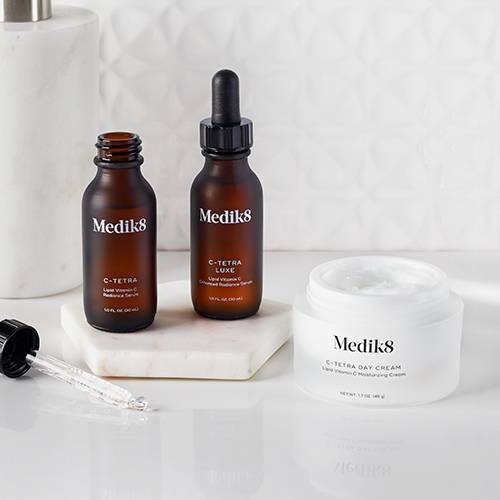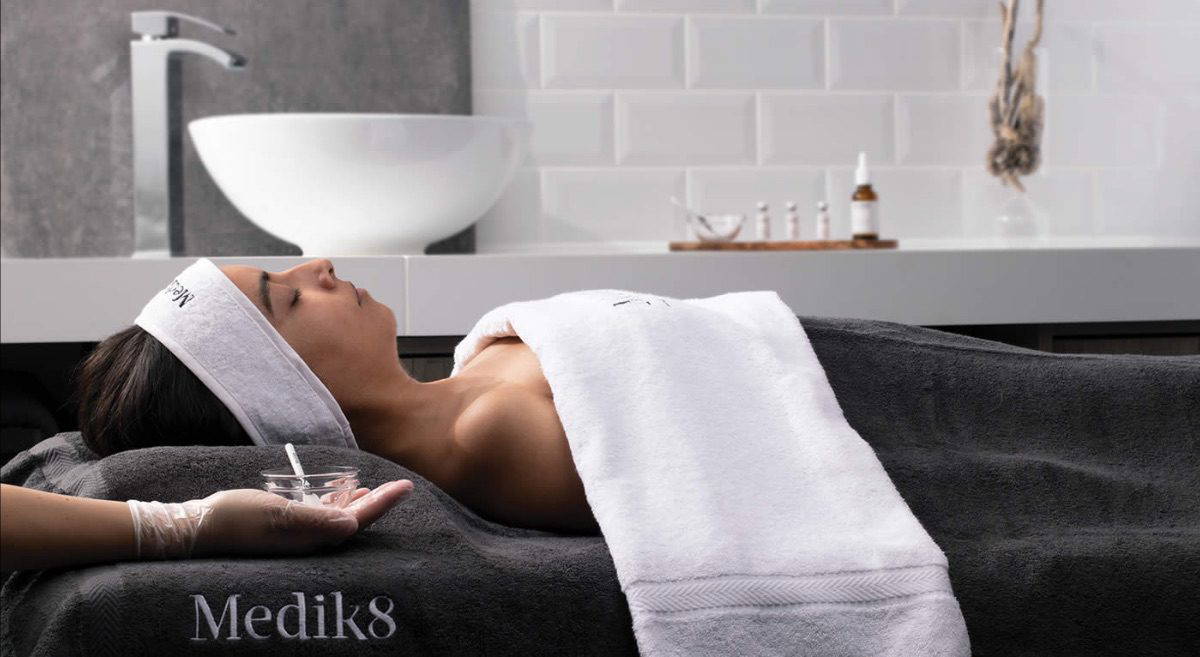 Facials
PLATINUM FACIAL

BRIGHTENING FACIAL

DEEP HYDRATING FACIAL

CLARITY FACIAL

CALMING FACIAL

PORE REFINING FACIAL
PEELS
CLARITY PEEL

EVEN PEEL

REWIND PEEL

SENSITIVE PH PEEL

UNIVERSAL AHA PEEL

EYE REVIVAL PEEL
FULL PRICE AND TREATMENT INFORMATION COMING SOON
ONLINE BOOKINGS
www.homeofbeauty-hob.com
The new website and online booking address will change shortly to: 
www.homeofbeauty-hob.com
The online booking system can be accessed from the new website and with the launch of Medik8. You will be able to book all facial and skin treatments, along with you permanent make up Colour Boosts. The system will ask for a deposit to secure your booking and the balance will be requested shortly before your appointment.
I will send an email once I have a definite launch date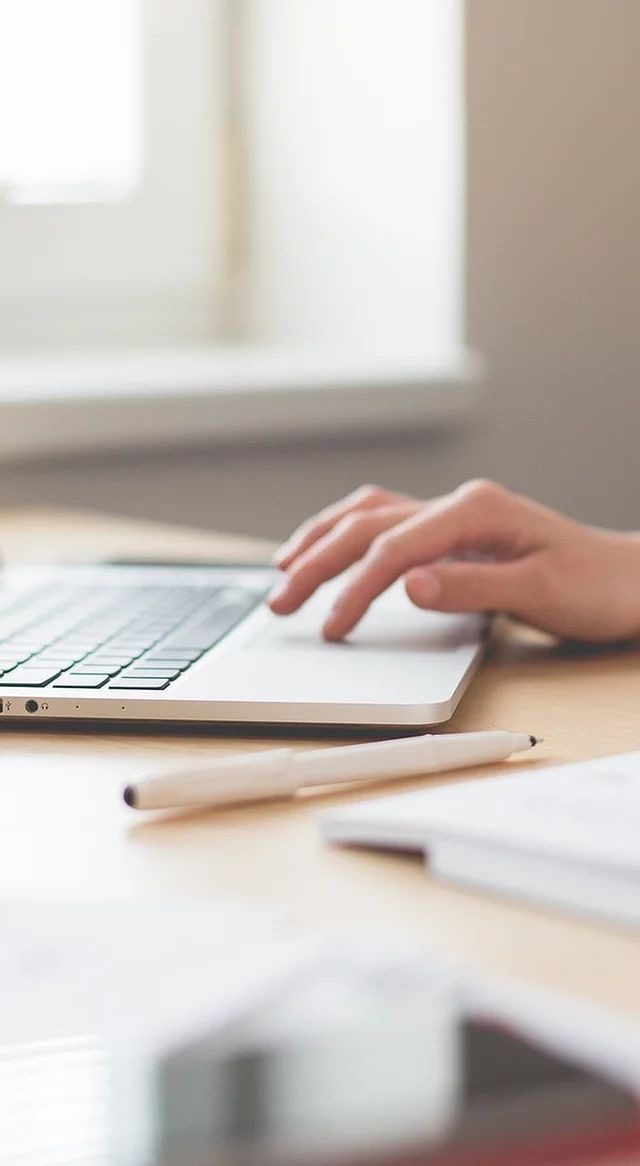 I wanted to talk a little about Dermaplaning as this hugely popular treatment is loved by so many of you including myself, but please book in advance if it is for a special occasion and if is before a holiday to the sun, book a couple of weeks before you go.
Dermaplaning uses a specialised instrument to gently remove dull, dead skin cells and fine vellus hair leaving the skin impeccably smooth. This gentle medical skin treatment is performed using a surgical blade that softly removes the outer layer of epidermis ridding the skin of impurity's and debris, whilst promoting the regeneration of new skin cells. The removal or vellus hair (peach fuzz) leave a smooth surface to makeup to glide on flawlessly.
What are the benefits?
Remove light surface wrinkling
Smooth acne acarring
Improve skin texture
Even out skin tone
Help unblock blackheads
Reduce pore size
Remove Facial Hair (hair does not grow back thicker)
Generate new healthy skin cells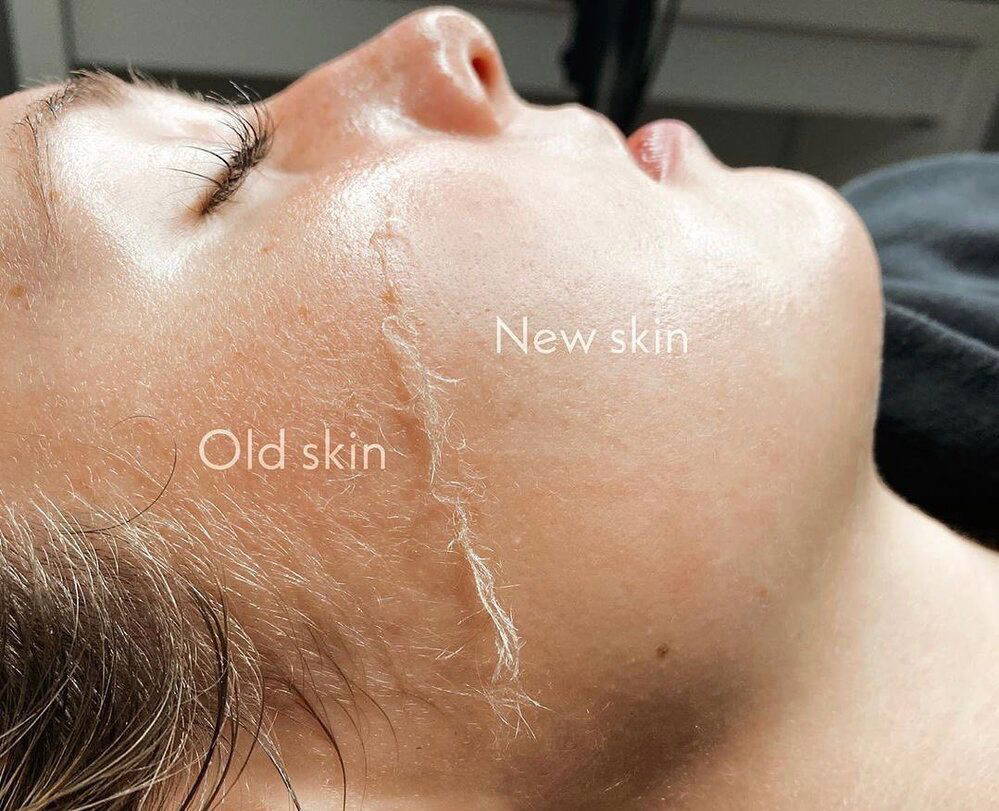 Dermaplaning Express – £65
Includes Cleanse, Tone, Dermaplaning, Protection Products

Dermaplaning Standard – £85
Includes Cleanse, Tone, Dermaplaning, Collagen Mask with Neck and Décolleté Massage, Protection Products 

Dermaplaning Deluxe – £100
Includes Cleanse, Tone, Dermaplaning, Collagen Mask with Neck and Décolleté Massage, DMA LED Light Shield, Protection Products
DMH LED LIGHT SHIELD MASK
BENEFITS
LED or 'light-emitting diode' works by emitting infrared light (causing heat) in specific wavelengths/spectrums, which have different skin care benefits. It has been shown to speed healing, boost anti-aging properties, and kill bacteria and is an option to add to any Home of Beauty Facial.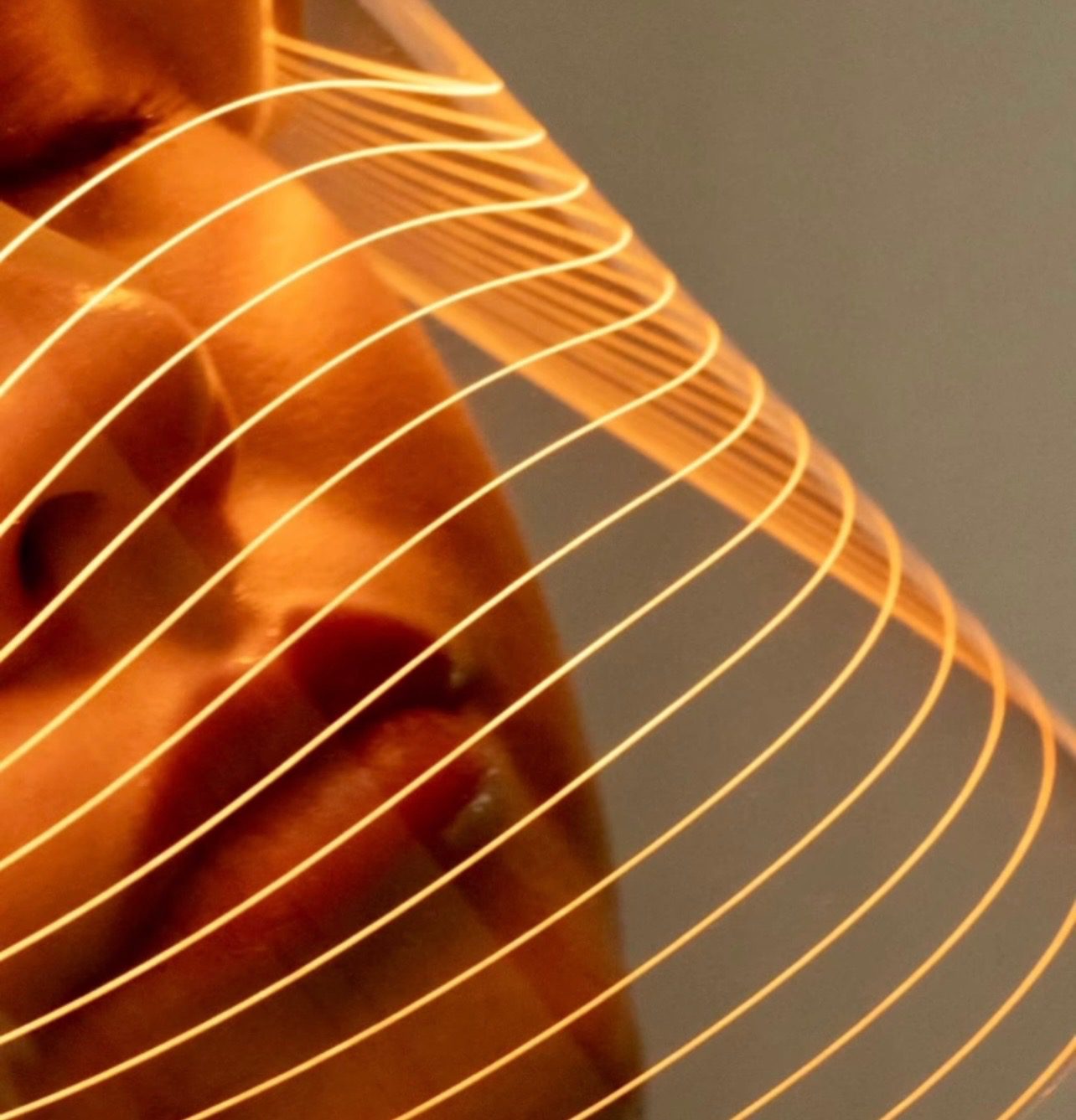 LED Light Therapy will stimulate blood flow in a treatment area, it will rejuvenate dull/tired skin exposed to environmental factors and help optimise your home care products. Not limited to one setting the DHM LED Light Shield allows you to benefit from Red, Blue and Amber LED Therapies: 
RED LIGHT THERAPY

 

is used for anti-age benefits because of its  ability to stimulate collagen and elastin production.
BLUE LIGHT THERAPY

 

is used for its anti-bacterial benefits and therefore used in acne treatments. This specific wavelength us known to stimulate the production of oxygen radicals that kill P.Acne bacteria (the acne causing bacteria), without damaging the skin.
AMBER LIGHT THERAPY

 

is used to flush waste from the skin, boost lymphatic flow and increase cellular growth, aiding in cell-turnover, or production of new skin cells.