Peels
Chemical peels are fast becoming the number one clinical skin treatment worldwide. At a fraction of the price of laser, they can significantly reduce the appearance of wrinkles, pigmentation and blemishes with less discomfort and downtime. Just 45 minutes in a therapist's chair can visibly rejuvenate skin to provide a softer, smoother, more youthful-looking complexion.
Please note that a consultation must be booked for all Medik8 Peels at least two weeks prior to your booked Medik8 peel, or please feel free to book a consultation online and Wendy will be happy to book your first peel for you at your consultation appointment.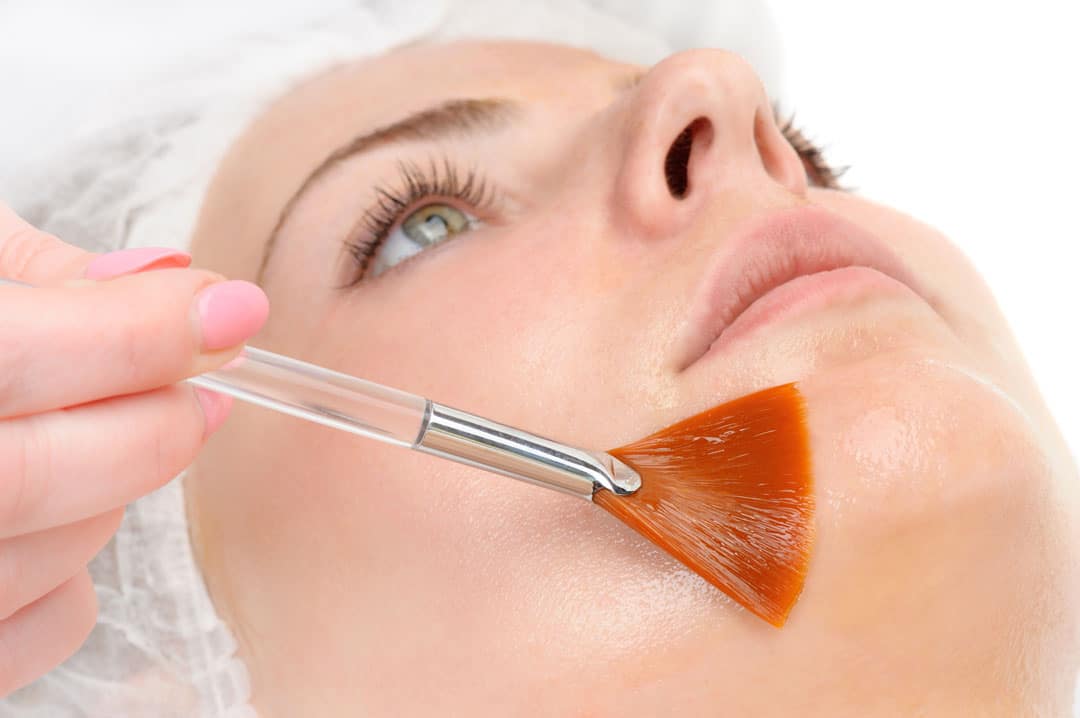 Clarity
– £75.99
A powerful blend of acids that sink deep into the pores to effectively clarify and decongest the complexion. Rapidly brings blemishes under control and dramatically reduces the risk of future breakouts.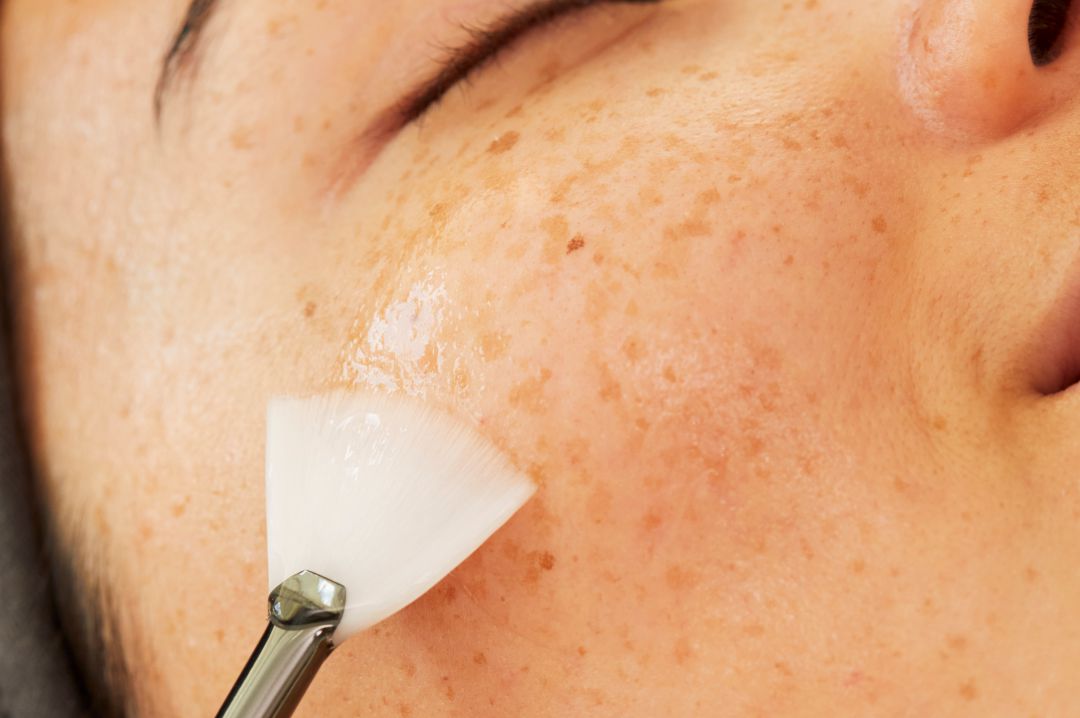 Even
– £75.99
A brightening peel targeting sun damage, hyper-pigmentation, and dull uneven skin. Helping to minimise melanin production, the Even peel visibly fades pigmentation for a more even radiant complexion.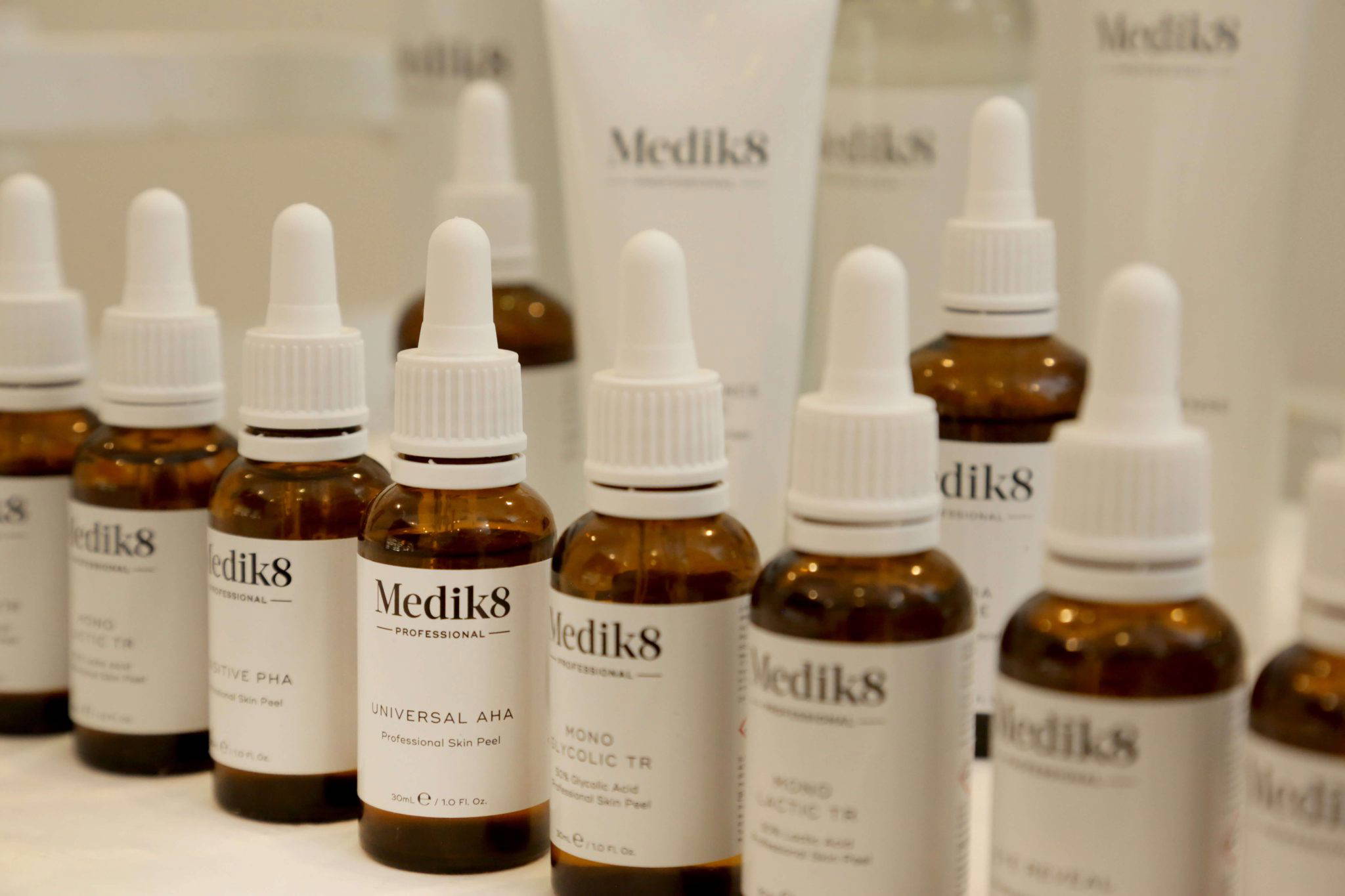 Rewind
– £75.99
A targeted formulation that helps to promote collagen production to release the appearance of fine lines and wrinkles. It fades imperfections leaving the skin visibly smoothed and rejuvenated.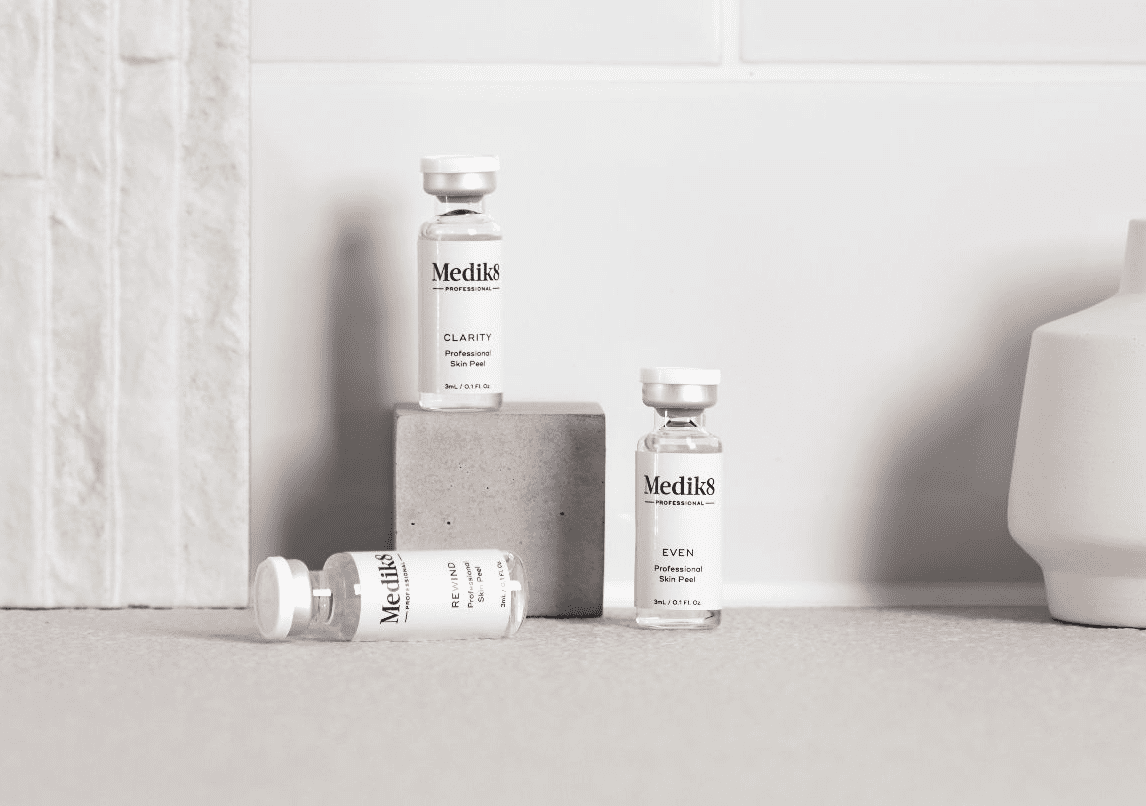 Sensitive PHA
– £75.99
A new addition for extremely sensitive or redness-prone skin to visibly smooth skin texture and help promote a stronger skin barrier.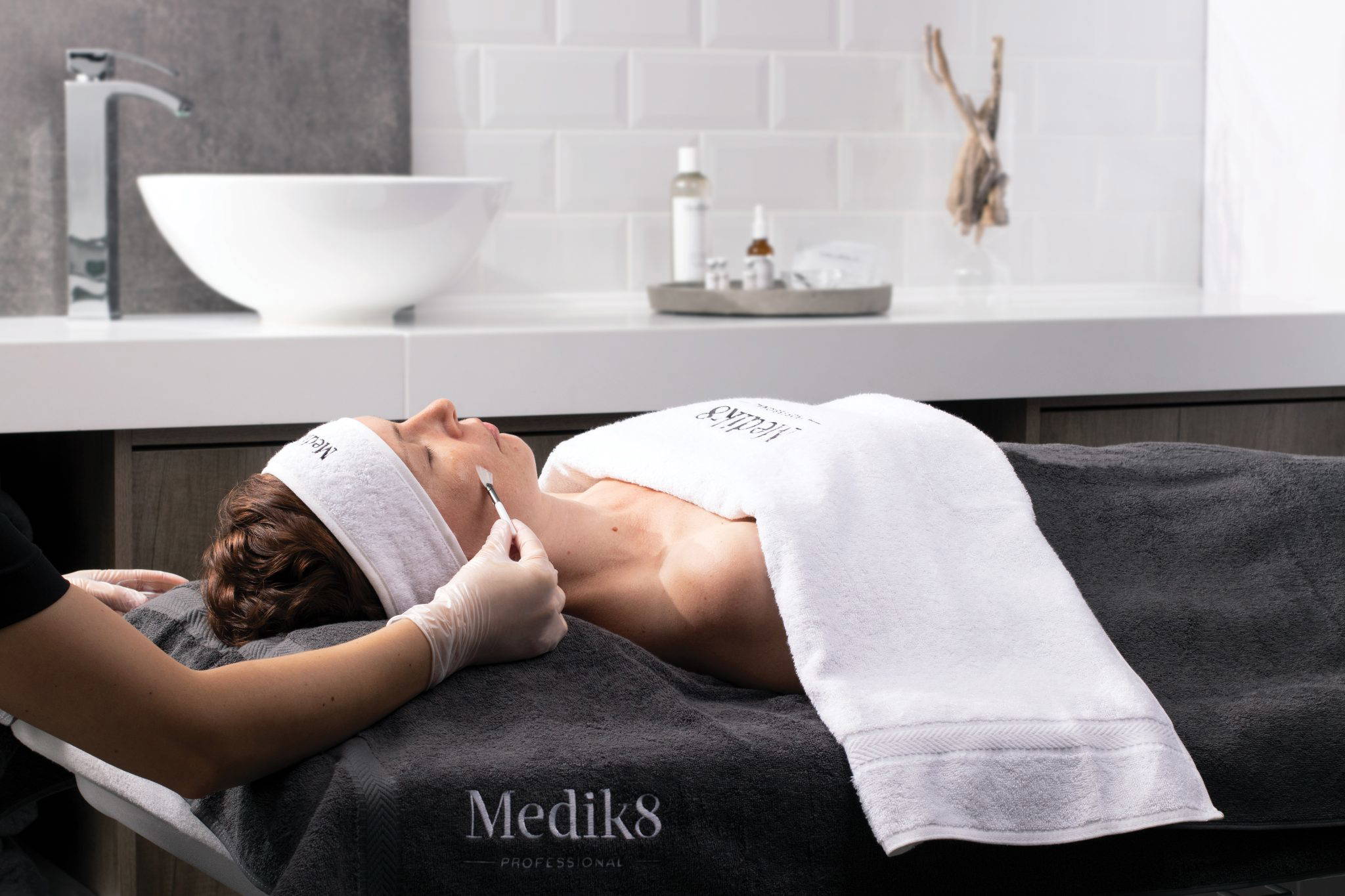 Universal AHA
– £75.99
Suitable for everyone and any skin concern, it visibly brightens, smoothes, decongests and revitalises the skin. Ideal for a first time peel or to maintain results from the other peels.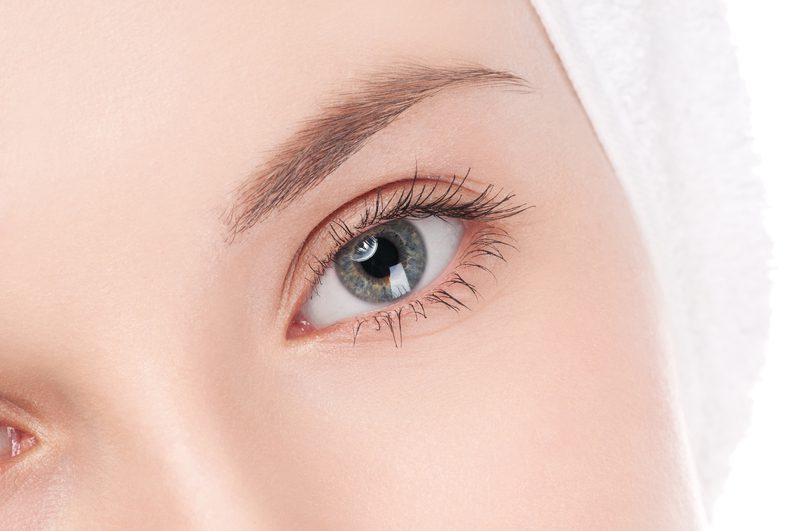 Eye Reveal
– £65.99
An ultra-gentle but effective solution to target signs of ageing around the eye area.
Peel & Plane – The Ultimate Result Treatment
– £100
Two of the most popular treatments I offer is Dermaplaning Facials and Medik8 Peels and as I always combine the two for my own personal treatment, I have decided to do the same at Home of Beauty. As long as you have experienced both a Peel and Dermaplaning at Home of Beauty, you will be able to experience any Medik8 Peel with the additional benefits of Dermaplaning in one appointment.
Your peel will work on many skin health benefits depending on the peel you have chosen and the Dermaplaning will remove any debris including vellus hair. Both will complement and enhance giving you maximum results from your treatment.
Beautiful Skin for Life with Medik8 Home Care
Medik8 products concentrate on core anti-ageing philosophy to effectively fight against the signs of ageing CSA (Vitamin C, Sunscreen, Vitamin A)
Using the most powerful molecules: Vitamin C plus Sunscreen by day and Vitamin A by night, to protect and regenerate.
Vitamin C is essential for the morning routine, fighting free radicals to help prevent fine lines, wrinkles, sunspots, and uneven pigmentation. Vitamin C can plump and firm the complexion while improving the overall look and luminosity.
Experts in Vitamin A, this powerful molecule doesn't just resurface the skin, it helps to combat fine lines and wrinkles, visibly reduces blemishes, and promotes a brighter, more even-toned complexion. With advanced time-release technology ensuring Vitamin A is delivered in small doses throughout the night that will not overwhelm the skin.
This range of skincare is all part of Medik8's mission to reduce their products' footprint in line with the latest science so you never have to choose between results, experience, and impact on the planet and all of which are stocked by Home of Beauty for you to invest in Beautiful Skin for Life