Dear All,
Its been a very busy three months seeing many new clients and catching up with a lot of regulars for their Colour Boosts.  With the seasons changing and the sunshine leaving us Permanent Beauty will head in to its busiest time of the year as the winter is always a good time for PMU and not having to worry about a fresh cosmetic tattoo being in the sun too much, but that also means that the diary is pretty full until the end of 2022. Given this wonderful problem I have, and that I will be launching the first of the Aesthetic Facials next month, I have popped a couple of extra days in the dairy that are listed in this months news.
The Aesthetic Facial menu is about to go live on the website and will feature the Derma Planing Facial options that you will be able to book by contacting Wendy directly, but by the end of 2022 you will be able to book online when Permanent Beauty launches an easy 'Book and Pay' system for treatments.
The Aesthetic Facial launch in October will also be enhanced by the DMH LED Light Shield Mask Therapy that works by emitting infrared light in specific wavelengths/spectrums which have different skincare benefits. It has been shown to speed healing, boost anti-aging properties and kill bacteria. This is such a bonus to the facials that I will be offering and will always be an added option. 
I have one more bit of exciting news planned before the end of the year, but you will have to scroll down to read all about the second Aesthetic Facial treatment that Permanent Beauty will be introducing.
If you need a Colour Boost, are interested in Permanent Makeup for the first time, or are interested in an Aesthetic Facial treatment before the end of the year, please contact me as soon as you can as the extra dates will go very quickly. I have already popped the January and February 2023 appointment times in my dairy, so this will be an option if you miss the 2022 remaining dates.
I hope you enjoy this months news and the gallery of images from some of this last three months treatments and I look forward to hearing from you or seeing you soon
Wendy x
 
EXTRA & REMAINING APPOINTMENTS FOR 2022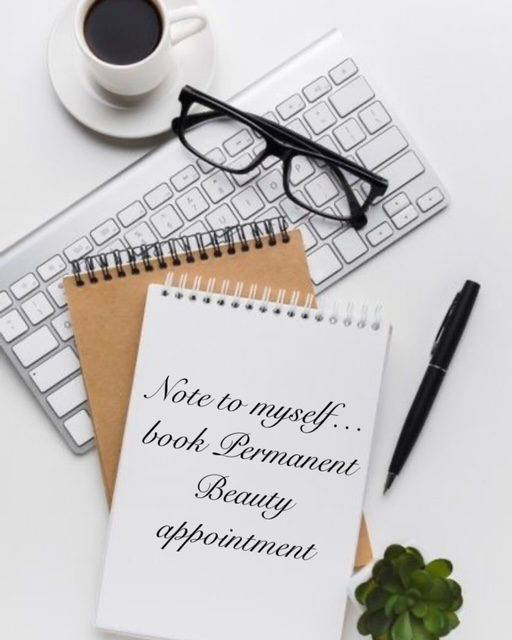 These are the remaining appointments I have left this year and included are a couple of extra dates that I have scheduled in, so please pop and email to me if you need a Colour Boost or are thinking about having a treatment done before the end of the year.
SEPTEMBER 
FULL
OCTOBER 
Wednesday 12th – 10.30am, 12.45pm and 3pm
Sunday 16th – 12.45pm and 3pm
NOVEMBER 
Wednesday 16th – 3pm
Wednesday 30th – 10.30am, 12.45pm and 3pm
DECEMBER 
Sunday 4th – 12.45pm and 3pm
Wednesday 7th – 3pm
In the last newsletter I introduced Derma Planing and the benefits of this popular treatment. This month I am excited to announce that I will be booking appointments from Wednesday 12th October
Dermaplaning Express – £65
Includes Cleanse, Tone, Dermaplaning, Protection Products
Dermaplaning Standard – £85
Includes Cleanse, Tone, Dermaplaning, Collagen Mask with Neck and Décolleté Massage, Protection Products 
Dermaplaning Deluxe – £100
Includes Cleanse, Tone, Dermaplaning, Collagen Mask with Neck and Décolleté Massage, DMA LED Light Shield, Protection Products
If you missed the details of this treatment, I have included them below along with the exciting news of the DMH Aesthetic LED Light Shield Mask that will enhance all the Aesthetic Facials at Home of Beauty.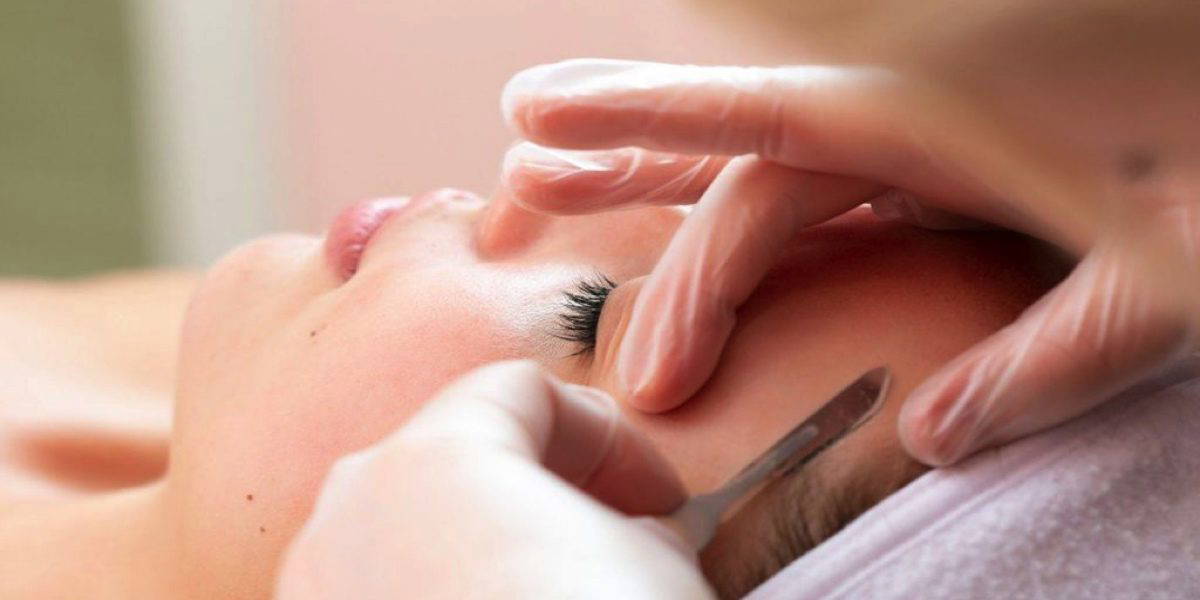 Everyone has "peach fuzz" on their faces, but not many think of shaving when it comes to the removal of the tiny translucent hairs. Some believe that the hair will grow back thicker but that common misconception appears to be changing with dermablading gaining popularity.
This non-invasive treatment involves the use of a specially designed blade to gently scrape away any hairs along with dead skin, leaving the complexion looking bright, clear, healthy and incredibly smooth.  
This is a skin treatments rather than just hair removal as it physically exfoliates the top layer of skin and unlike shaving when you go against the hair growth, dermablading is moved either with or across the hair growth leaving hair-free, smooth skin for make-up to be applied more easily.
DHM LED LIGHT SHIELD MASK
LAUNCHES AT HOME OF BEAUTY
LED or 'light-emitting diode' works by emitting infrared light (causing heat) in specific wavelengths/spectrums, which have different skin care benefits. It has been shown to speed healing, boost anti-aging properties, and kill bacteria and will be an option to add to any Permanent Beauty Facial.
LED Light Therapy will stimulate blood flow in a treatment area, it will rejuvenate dull/tired skin exposed to environmental factors and help optimise your home care products. Not limited to one setting the DHM LED Light Shield allows you to benefit from Red, Blue and Amber LED Therapies: 
RED LIGHT THERAPY

 

is used for anti-age benefits because of its  ability to stimulate collagen and elastin production.
BLUE LIGHT THERAPY

 

is used for its anti-bacterial benefits and therefore used in acne treatments. This specific wavelength us known to stimulate the production of oxygen radicals that kill P.Acne bacteria (the acne causing bacteria), without damaging the skin.
AMBER LIGHT THERAPY

 

is used to flush waste from the skin, boost lymphatic flow and increase cellular growth, aiding in cell-turnover, or production of new skin cells.
MICRONEEDLING FACIAL COMING SOON
The next addition to Permanent Beauty's Aesthetic Facials will be Microneedling using SKINCARE PROFESSIONAL Dermapen the worlds most advanced micro needling treatment application.
 Dermapen provides an unparalleled response through the segmented delivery of microneedles, creating micro injures to the epidermis and dermis and as a result the micro injuries encourage the body's innate ability to repair itself and in turn tighten, lift and rejuvenate the skin. The skins natural healing process creates the appearance of fresher, newer looking skin by triggering the production of new collagen and elastic, which we lose as we age.
If my description has got you wanting to know more this short video will explain everything about this amazing treatment…
I am so excited for this to be the next on my list of Aesthetic Facials offered at Permanent Beauty and after a lot of research Dermapen is the most trusted partner for medical skin specialists and licensed skincare professionals and is why it will be the only choice for me. If you follow Permanent Beauty on its Social Media Channels you will learn more about how, what, when and why this will be the next Aesthetic Facial offer by Permanent Beauty.
PERMANENT MAKEUP TRANSFORMATIONS
I spend a lot of time going through images of work done throughout the months for the website and marketing and a couple of you suggested that I include photos each quarter in the news letter. Here are a couple from the last few months,  as it would be a very long email if I included them all, but a lot of my work you can view on social media, so I have popped the links for you to follow below.